Starting a business is always a challenge. So we're going to provide you with a list of things to make sure that you and your business have the best chance of success.
  Understand Your Strengths, Skills, And Time Available
If you're reading this blog, there's a good chance that you're thinking about starting a business. Starting a new business from scratch provides a fantastic opportunity. You can build your business around what you love. And this will lead to results too, because people tend to be much better at the things that they're passionate about. Now if we're realistic, there will always be parts of the business you don't enjoy, perhaps accounting or sales, but if you truly enjoy the main part of your business you'll be off to a great start and have a natural advantage.
But before you invest any real time or money into the business, it's worth thinking about everything your business will need to be successful and comparing this against your skills, your skill gaps, and the time you have available. How do you feel about advertising, sales, financial planning, accounts etc. You don't need a degree in each of these, but if there are any areas that you're not familiar with, or uncomfortable with, it's worthwhile considering a plan of action to tackle all of these before you dive in head first. One you are comfortable that there aren't any show-stoppers here, you can get ready to start building a business!
  Check for gaps in the market
While there is a lot of demand for fitness and wellness offerings, there is also a lot of supply. You want to offer a service where demand outstrips supply. If you're going to be predominately hosting in-person classes, check your local area for competition. Firstly ask yourself what is the maximum distance someone would likely travel to attend your class. Then search within this area for potential competitors. If you find any competitors, try to find out how busy they are. If their classes are always fully booked, you've likely found a service that is undersupplied in your area, but if they are struggling to fill their classes without any obvious reason why, the market might already be oversupplied with this service.
  Learn from other people's mistakes
While you're searching for competition, take note if you see a business similar to what you had in mind which no longer operates. If you do find one of these, reach out to them and see if you can find out what happened. Perhaps the owner retired, or moved to another city, in which case there is nothing to worry about. But they may also tell you that they found out that there just wasn't much demand for this type of class in the area and it's better to find that out before you invest your time and money into setting up this business. And, as they will no longer see you as competition, they might even be nice enough to give you some tips on what worked well and didn't work for them too.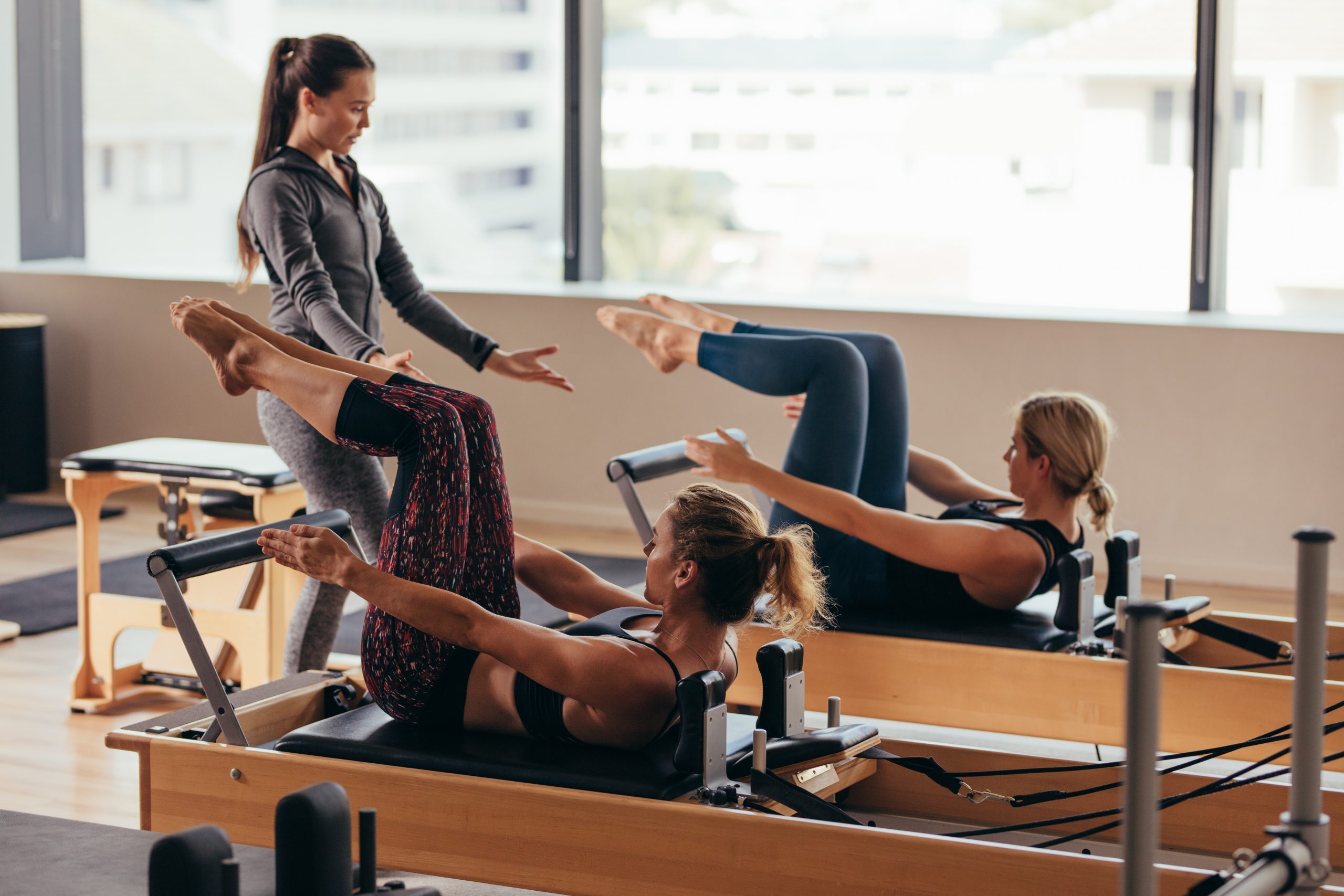 Take inspiration
While you are looking for local competition, take note of what they do well and what you think could be improved. You can find inspiration like this from non-competitors too. Perhaps you are thinking of setting up a yoga studio and you stumble across a CrossFit website – while they aren't your competition, you might see some great ideas for branding, memberships offerings, or booking systems. Don't be afraid to take inspiration from the things you see that work, and to make a list of any "no-nos" you see to make sure that you avoid them.
There are also hundreds of podcasts and YouTube channels dedicated to this area. Find a few that resonate with you and start listening to them. You'll be surprised how quickly you accumulate knowledge from this.
  Building your offering up
One you have found your niche, build it out. Are you just going to offer the same class over and over again or are you going to offer a variety of classes and services? We'd recommend the latter, especially at the start. Now that's not to say that you should necessarily offer powerlifting, and salsa dancing, but some variety within your defined niche will help to attract more customers. Better to do this than go "all-in" on a specific class type and find out that it's just not popular in your area. Once you have your selection of classes set up, monitor the popularity of each class and ask clients for feedback. You may be surprised at what's popular and what's not. Once your customers have spoken, continually refine your offering by ditching the less popular classes for new ideas and proven classes.
 Keep costs down
Even the mighty oak tree started as an acorn. While you're still a start-up, it's okay to keep one eye on growth. It's likely that in your first year you might not make much money, if any, and that's okay too. But the goal of any business is to make a profit, so you can be clever about keeping your costs down in year one. For example, you could host classes in parks keeping your rent costs down, and visibility to potential customers up. If you're hosting online classes, rather than investing lots of money in a great camera, consider when you're due to upgrade your phone – Perhaps it will work out better to buy a top of the range camera phone rather than a new phone and a new camera. And finally, make sure you find a low cost class booking system like ClassFit to make sure that your customers can book into your classes easily, without it costing you a fortune!
  Understand the numbers… and the risk!
You will likely be investing a lot of your own time and money into this venture. And, as with any startup there is always a lot of risk. So it's important to research your business, and how much time and money you will need to commit in order to make your business successful. We recommend that you are conservative when predicting income, while allowing for unforeseen expenses along the way. This will allow you to ensure that you have the appropriate cash-flow when you need it.
  Develop a powerful message
Ask yourself why you're setting up this type of business and not another one. Take some time to think about why this type of business is important to you, and what makes you different from your peers. Use this to create a core set of values and list them on your website and/or social pages so that people can get a feel for you and your offering before deciding if they want to try it out. Will you help your fitness customers to become "the hardest worker in the room", or does your brand of medication "heal and help". Whatever is right for you, make sure you convey why you are different to your customers clearly and in a memorable way. Pro-tip, a catchy slogan or tagline will be much easier for customers to remember!
 Hire the right people
Even if you are a solopreneur right now, as your business grows you will need some help. Make sure that when you hire people, that they have a clear understanding of your expectations from them. These people are supposed to help your business grow, so you want to make sure that you are all on the same page and are committed to the same cause. And make sure that when your customers see these people, that they are representing you in the right way. If your business is all about being happy and upbeat, you'll want to avoid having a "Grumpy Gus" on the front desk!
  Get the right systems in place
It's important that you can capture new clients immediately. The last thing you want is a new customer to see a class they want to join on your website and not have an immediate way to book themselves in. They may intend to "do it later", but we all know how that story goes! Give your clients an easy way to book themselves into your classes, and manage memberships by implementing a class booking system. This will make both your life and your customer's lives much easier. These class booking systems can vary greatly in both price and functionality, so as you're starting out you will want to make sure you find something fit for purpose, and fit for your bank account! ClassFit was built for this exact scenario, taking only 2% of the fees you charge and nothing more. This makes it perfect for startups who can't guarantee any immediate income, or afford expensive monthly fees.
Bonus tip – Keep going!
Running your own business can be really rewarding, but it can also be really tough! You will have high points and low points. Even if everything goes really well from the start, it will likely mean you have some really busy times ahead of you. It's really easy to fixate on "today's struggle", but every now and again make sure you stop and take stock of how far you've come. It's important to have these periods of reflection on a monthly or quarterly basis so you can decide what has worked well for you and what you can do differently. Then you can refine your business strategy and pivot accordingly. If you take the time to do this and you're sure that you're moving in the right direction, all you need to do then is keep going!