Scheduling Software as
Flexible as You Are
ClassFit is scheduling software with a difference. Easily manage your classes, take payments and reduce drop-outs with our powerful booking software.
Our scheduling software was built specifically for the fitness and wellness industry and is packed with features to make your life easier. Integrate our booking calendar onto any page of your website within minutes for a look that's professional with functionality that your clients will love. With no contracts to lock you in and customer service that runs 7 days a week, ClassFit is scheduling software with a difference.
"I love that ClassFit is so easy to set up and integrate on to my website. This means I ca spend less time on the "technicality" of the set up and more time on growing my business."
"ClassFit is so much more visual and has a much better website integration than comparably priced booking engines that we looked at. The booking process for our clients is easy and encourages them to keep booking."
"You cannot beat ClassFit in terms of service or integration. It was a breeze to set up, the capabilities of the software are out of this world. The customer support is always fast, efficient, knowledgeable. What more could you ask for?"
"I love the fact that ClassFit is a one-stop-shop: I can create a timetable, embed it on my website or use the app; take payments and offer the option of online or offline - I love its versatility."
"I love that ClassFit is uncomplicated and extremely easy to use. This allows myself and my teachers to focus on teaching classes rather than admin, which after all is the most important thing!"
"We explored a lot of different booking options, from doing it ourselves to many of the other booking management providers, but found ClassFit was simple, user friendly and great value, for us as a business and for our members."
"When I first came across ClassFit, it all seemed too good to be true. Being able to manage my sessions online has given me back so much time. For me so far, it has been worth every penny!"
"ClassFit keeps things simple and easy to use for both customers and the business owner. We can breathe and focus on our yoga and customers, knowing bookings and payments are straightforward and zoom meetings are set up for us."
ClassFit has been specifically designed with class instructors in mind – whether you teach yoga, Pilates, Zumba
or any other class-based activity.
Automated Organization
Take bookings easily and check who is attending your classes instantly.
Professional Calendar Integration
Customize your booking calendar to match your branding and website
Minimize Dropouts
Dramatically reduce drop-outs with our unique 'refund if replaced' feature.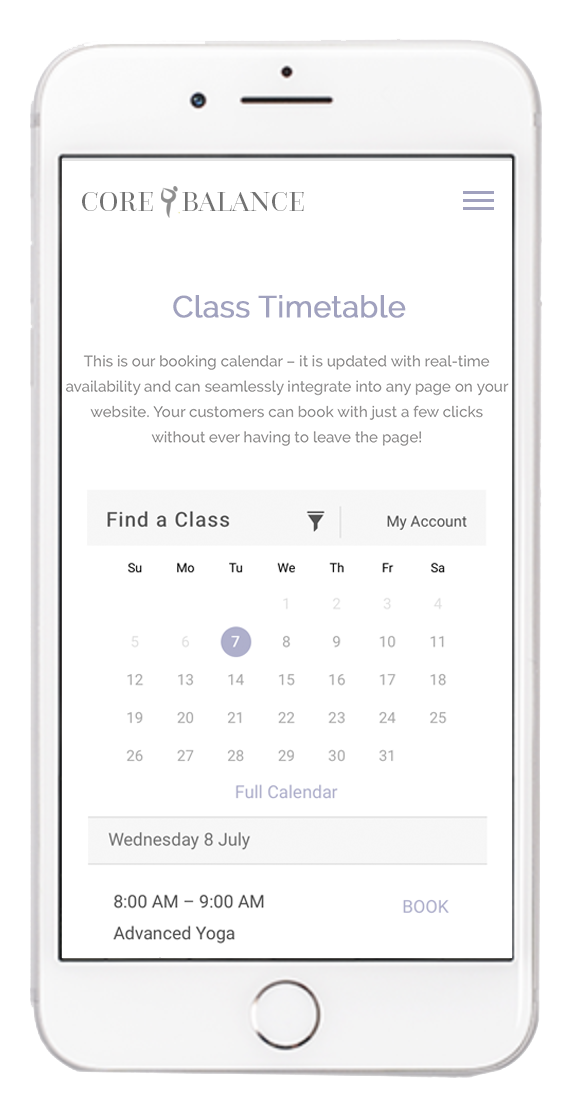 Incredible Value
Enjoy our industry leading low fees with no contracts.
Friendly Customer Service
Our customer service team is here to help, 7 days a week.
Electronic Payments
Receive and manage payments quickly and easily with industry leading low fees.
What Our Customers Say...
"
Easy to use and very cost friendly! Flexible pricing, no high monthly fees, only charging you for what you actually use and payments you actually take. I have truly come to love ClassFit, their easy to use app and website, and their amazing service.
"
Start Saving Time And Money With ClassFit Today
ClassFit is industry leading with our flexible terms and incredibly easy to use scheduling software.
Our pricing is the lowest in the industry with a flexible model that is designed to ebb and flow with your business.
Plus, there are no set-up costs and no contracts to lock you in – we strongly believe that our software should be good enough to make you want to stay with us (without any tricks!).
Get started now with ClassFit. No contract, no risk.
We'll get back to you within 24 hours
Increase Your Zen With ClassFit