Last updated on June 1st, 2020
If you have multiple teachers working with you, you may want to create a separate profile for each. You can assign a teacher to each class you create and the class will show their name, picture and bio.
Video walkthrough
This video will guide you through adding teachers to your account.
Adding teachers
From the Tools page, click Instructors. Once on the instructor page, add in your instructor's name, bio details and upload a picture of them. Remember, all of this information will be seen by your customers. Once you're happy with the information provided, click the "add instructor" button. There is no limit on how many teachers or instructors you can add, so simply repeat this process until you have created your virtual team of teachers.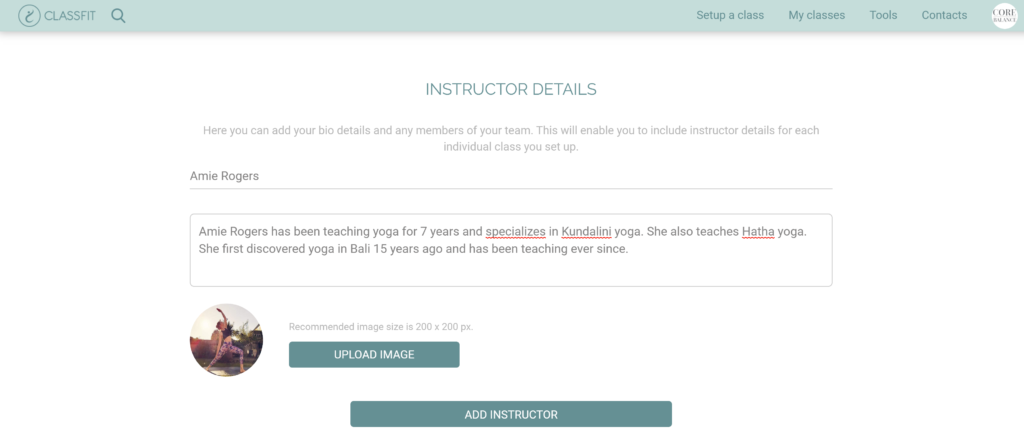 Editing and deleting teacher profiles
You can edit or delete any of your teacher profiles further down the page. Once you've found the teacher's profile you want to edit or delete, hover your cursor over their profile picture and click "Edit" or "Delete". If you click "Edit" the original form you filled in will reappear above, where you can make your edits and click save. If you click "Delete", a popup will appear asking you if you are sure. If you are sure, click yes.