The last couple of years have really redefined survival of the fittest in the fitness and wellness industries. Small and large businesses alike have needed to adapt to the changing landscape of a pandemic. Now in 2022 we feel confident that those who have weathered the storm will be stronger for it.
Trends are mostly created by shifts in consumer behaviour, and consumer behaviour has shifted a lot throughout the last couple of years. Some of it was forced, but that doesn't mean everyone will want to return to the ways of 2019. Much like how many employees have now seen working from home as the new normal, some customers will want to keep the fitness and wellness benefits they found in the last couple of years too. Below we're going to talk through the trends we predict in 2022, and how your business can benefit from them:
Overall wellness
While there will always be demand for classes that help you get the perfect beach body, overall wellness has become a much greater focus too. The focus on mental wellness is catching up with the focus on physical wellness, meaning that there is a large demand for classes in this area such as yoga and meditation.
Focus on community
We've spent so long stuck at home, that we've really learned the value of community and how much it means to us. This will provide an opportunity for those who focus primarily on physical wellness to offer a "fuller" service, and create a community that can help to motivate and offer support to their customers beyond the four walls of a class. Offering this fuller type of service and community will help your business with both retention and referrals.
In-person classes
Most people who work desk jobs are now working from home. The travel time that usually takes up everyone's day is gone, giving people the extra time they can dedicate to exercise or other hobbies. More people will get out of their homes to join an in-person fitness class with you. So market your in-person fitness classes and have your clients sign up in advance through your studio scheduling software.
Fresh air
A lot of us crave to be out in nature and miss the outdoors. A couple of years of intermittent lockdowns have changed people's perspectives. Outdoor spaces are open and allow people to experience new sounds, smells, and surroundings, thus lowering anxiety and stress and improving health.This has led to a huge spike in sign ups for outdoor activities like hiking, running, cycling, swimming, you name it. Perhaps it's time to consider whether you could offer any of your classes outdoors to take advantage of this!
Helping people get back into their wellness routine
The World Health Organisation recommends adults between 18-64 years of age get at least 150 minutes of exercise each day. Physical fitness lowers anxiety, improves cardiovascular health, and helps prevent chronic health problems. But very few meet the physical activity guidelines that fall under aerobic and strength training exercise.
Many people, especially those who have exercised much in the last few years may have a mental block that prevents them from getting into an exercise routine. To overcome this you can design fitness classes that cater to those who need a higher focus on improving mental health with easy workout plans for beginners.
Digital Wellness
Shifting from in-person to digital fitness and wellness classes has been one of the biggest challenges gym and wellness business owners faced during the pandemic. But this shift allowed them to keep their business going. The number of businesses offering virtual workout sessions has risen from around 25% when the pandemic started to 72% today. And we've seen the proof of demand for classes like this with the growth of companies like Peloton and BeachBody. But, should you follow suit?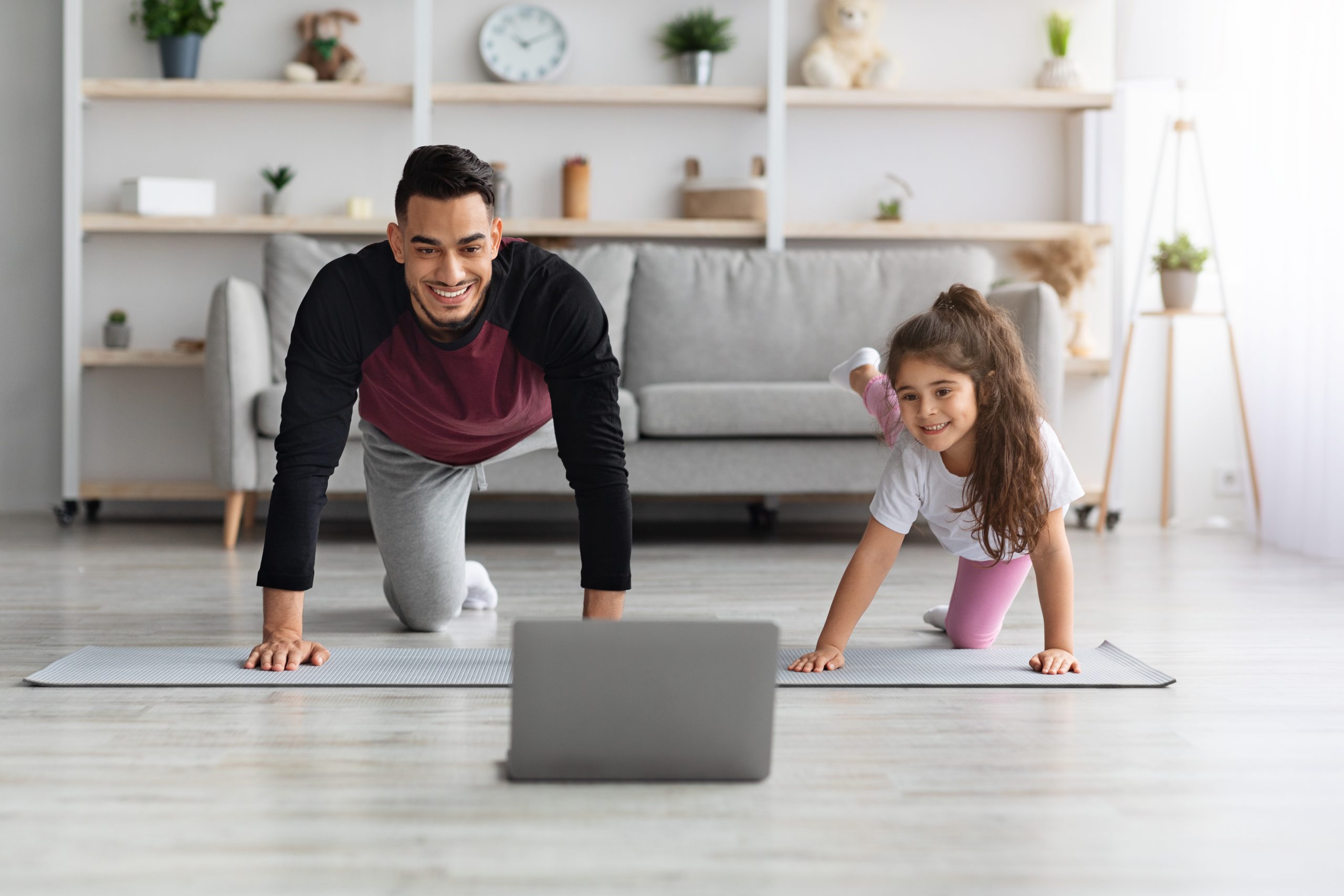 Live streaming classes 
Live streamed classes offer the personal touch, and connection with real people which sets you apart from a Peloton or BeachBody. Joining a real live class from home is a close second to being there. And because you can keep the class available for up to five days after the streaming time on Zoom, you can offer fair flexibility for those who can't make the specific time, while also creating that urgency and FOMO (fear of missing out) that will drive sign-ups. Also, when customers are hesitant to sign up for a membership because they aren't sure if they can always make classes, this offering is a great way to overcome that challenge and get the sale. Whilst this might sound daunting at first, most robust studio scheduling software will allow you to create Zoom meetings linked to your classes quickly and easily. All you need to do is open the meeting and teach your class.
Video on demand libraries
The idea of having a video on demand library sounds great on the surface. You can film some of your classes on your smartphone without too much extra effort, and host it online. This makes accessing your classes at flexible times really easy for your customers, and creates an ongoing passive income for you. Well in theory that does sound great, but unfortunately the reality is often quite different.
The pandemic created a high demand for on demand offerings. This led to rapid growth in companies like Peloton and BeachBody who offer very high quality on demand classes for relatively low prices per class. They can afford to do this because they are selling subscriptions in such high volumes. This has made it very difficult for small businesses with low filming budgets to compete. And if you simply lower your on-demand prices, you then run the risk of your customers swapping your higher priced live classes, for your lower priced on-demand classes. This is why we believe that video on demand libraries will fade into the background in 2022 for smaller businesses.
A bitesize world
Some of your clients will lead busy lives. This means they may have limited time for exercise. We'd recommend offering shorter classes for such clients, perhaps 20-30 minute classes, whether HIIT or meditation, so they can get their fix in before work, or at lunchtime and time can no longer be an excuse. And if you use studio booking software such as ClassFit, your customers can join your classes at the last minute when they have a free half hour, so having unpredictable work hours is no longer an excuse!
Social media marketing
Following on from short classes, many people have also developed short attention spans as they absorb so much information through their screens every day. Social media is largely responsible for this, but it's also why they have such a large user base now. What this means for gym and studio owners, is that if you want to capture a potential client's attention, you have less than three seconds to do it. So if you are advertising with pictures, make sure they attract attention and really POP!
Find ways to motivate or attract students and potential customers to begin their exercise journey with you. Your marketing message should urge a positive emotion and desire to exercise. Guilt-tripping readers or overselling yourself rarely works. And it's really important to capture that sale there and then. So make sure your advertisement leads to somewhere that your new found clients can book into your classes instantly, like a landing page on your studio booking software, otherwise you may risk losing that new customer.
In summary
While we would all like to put the pandemic behind us, it has changed the fitness industry for good. Some people will return to work, and their regular after work fitness classes. Others will opt to work from home and attend a virtual 30 minute class during their lunch breaks. With this wide variety of customers now looking for classes which suit them, it's important that you decide whether you want to cater to all of them, or create your own niche. In either scenario, there is a huge business opportunity ready for you to grab with both hands.